Once again I find myself thinking, and looking at my blog know its been way too long since I last updated it. I've been really busy since the last post in September, and a lot happened! I'm not entirely sure where to start – as usual.
First of all we're working on getting the latest patch for Missing Information out which is really close to being done (there's bound to be bugs in it, so there might be a 1.5.3 after all, who knows) September 20th the change log was like this
Odell crash fixed on the Borealis
Updated Rooftops map
Updated animations on the Flaregun
Updated Combine Soldier models
Updated binocular skin
Updated zombie model
Tweaked the Stalker's damage
January 17th, after a billion delays the change log was like this. Almost three times longer!
Odell crash fixed on the Borealis
Combine Elite will not attempt to use the Pulse Rifle's secondary attack if not equipped
Updated Rooftops map
Updated the Borealis maps
Updated animations on the Flaregun
Updated zoom effects on the sniperrifle
Updated AK47 model
Updated OICW model
Updated Physgun model
Updated credits.txt to reflect current roster
Added e3_under to the E3 presentation
Added phong lighting to several models
Added normal maps to several models
New particle effects
New Alyx model & skin
New Stalker model & animations
New Incendiary Rifle (I-Rifle) model & animations
New Combine Soldier models
New MP5K skin
New MP5K sounds
New binocular skin
New Classic Zombie skin
New HUD icons for several weapons
Tweaked the SMG1 firing rate
Tweaked the SMG2 firing rate
Tweaked the Flare guns reload time
Tweaked the Stalker damage
Of course there's a couple of changes that aren't included in the changelog, but they're not worth mentioning.
There's a couple of reasons for the delay of 1.5.2. First of all, around the release of 1.5.2 Skidz, Hyperjag3 and I did some intense work in our decompiler which we managed to complete the mesh, animations, facial animation (flexes), collision model, LODs and the entire QC output in about a week (so pretty much the entire decompiler is done). We did well, and it delayed 1.5.2.
Around October I was going to a fancy party wearing a suit and whatnot. I invited a random girl I met at a previous get-together. Long story short she's now my girlfriend (we've been together for 6 months next month – 8th May specifically). She's been taking alot of my time. Mugofdoom, Isotope and Red have been busy with school and other personal stuff.
The Missing Information team have had some changes too. We've said good bye to more or less all the old members (tundra_cool got hired by Gearbox). On the other hand Junk from Team GabeN is now part of our team. We have more or less merged with Team GabeN. Junk made some huge changes to the entire Borealis while we're waiting for some of the last content for 1.5.2.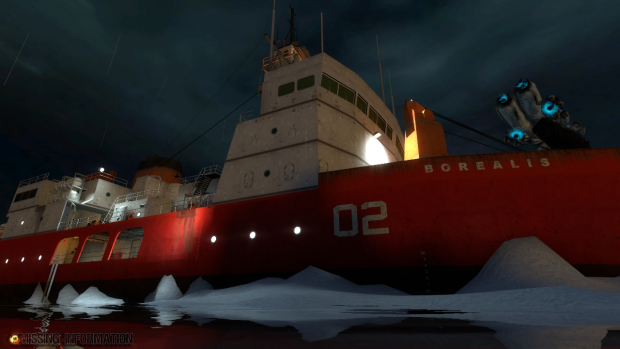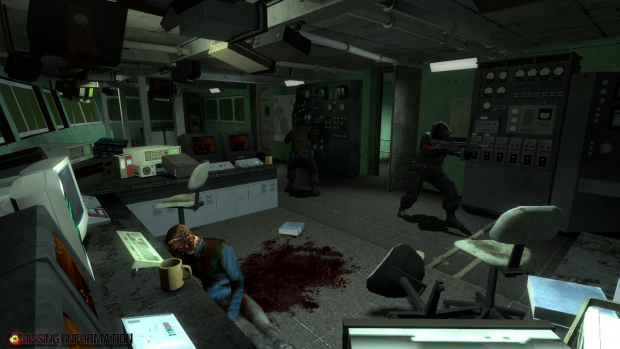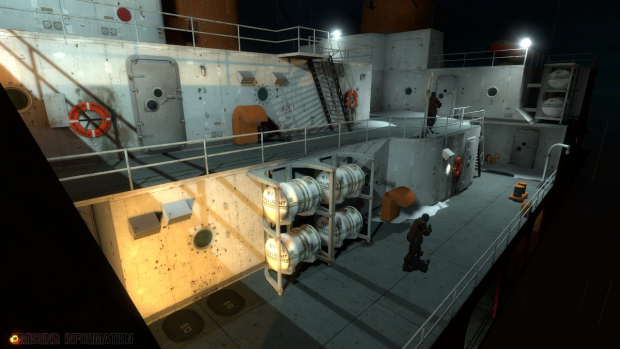 The Axel Project made their first release which is a set of updated binaries. I haven't tried them myself (at least not enough to say anything about them), but I'm not impressed based on what I heard. While we're talking The Axel Project and whatnot. ApertureGaming opened again, and shut down. Apparently the host let it run without any bills being paid, which is also the reason it isn't running anymore.
On another Axel Project note they also had their first leak, which I guess was more critical than any we ever had in GabeN. Ben was kicked off the team and decided to leak the source code to several sites such as RIN. Ben is a former Team GabeN member, but was kicked because he didn't really have any talents. Most of all The Axel Project seems dead. As far as I can tell from their site they've lost some of the data in their database (lastest blog post, loads of posts in their forums etc.). I haven't talked to anybody on their team, so I wouldn't know.
Regarding my blog itself, I've changed the comment system so its using DISQUS. Which means that you don't have to register a user if you already have a Disqus user. This hopefully stops all those spambots from registering too!
Finally I bought myself a new monitor since I was getting tired of the amount of space my old Samsung SyncMaster 2032BW (20″) gave me. 1620×1050 just wasn't enough for me. So I bought an Asus VW266H a nice 26″ monitor. All screens in my images directory will now be in the resolution 1920×1200 :)! While I was at it I bought a HDMI cable, since the new monitor got DVI-D, VGA and HDMI inputs so its a monitor I'll be able to enjoy for a long time. I got tired of my old Nokia 5310 XpressMusic too, so I've ordered a HTC Desire. More on this when I get it. I've thought about ordering a new GPU, but I don't know. My Asus GTX260 is still able to play most games.
I do believe this is all that's worth mentioning. I'll update this either when I get my new phone, release 1.5.2 or some other interesting thing happens!